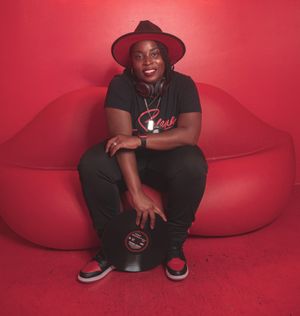 Her Story
DJ Lovher (Pronounced luv-er), was born and raised in Hartford, CT. She grew up exposed to several different genres of music, which fueled her love of music. When asked how this love of music began, this is what DJ Lovher had to say "As far back as I can remember I've loved music. When I was younger I used to listen to my parents cassette tapes of old soul singers and jazz artists. I also used to listen to my older brother's tapes, which is how I got turned on to hip-hop and R&B. I lived around a lot of West Indians so I heard a lot of reggae music which I loved. Today my love for music has expanded across many genres. To be able to transfer that love to other people brings me great joy. To put on someone's favorite track and to see their reaction when the song drops is why I enjoy my job."
Since hitting the public scene DJ Lovher has dj'd at different venues around Connecticut, Massachusetts, New York City and many other places for Clubs, Basketball Games, Fashion Shows, Bowling Parties, Album Release Parties, Book Signings, Weddings, and other events. DJ Lovher has also traveled to work abroad in Montego Bay, Jamaica. For the past 4 years, DJ Lovher has been in Virgina's Hampton Roads where she and her family have relocated to. 
DJ Lovher is waiting to connect with you!!